I started Giridhar Pai Associates (GPA) LLP in January 2020 to market innovative pest management products in India. After being in the Indian pest management industry for twenty-five years, I recognized a big need for effective non-pesticidal approaches to managing pests.
A few months before I started GPA, my friend Carl Baptista suggested that I associate with Pestroniks Innovations Pte. Ltd. of Singapore to market their FLYght UV LED insect light Traps (ILTs) and future products in India. Thus, we already had a product that we could market and sell when we started.
2020: After incorporating our company on January 10, 2020, and enabling it for banking and taxation, we prepared to launch the Pestroniks' first product, the FLYght One, in India by March 2020. However, the COVID-19 pandemic and the resulting lockdown across India from March till June 2020 prevented us from progressing on our product launch.
We eventually launched the FLYght One online to our distributors and customers in July 2020 and started shipping it to customers from September 2020. As a result, FLYght One orders trickled in through 2020, during which we set up this website in October 2020, enabling it to offer online shopping for our products.
As a start-up, we have used a digital-only approach right from the start and have not generated any paperwork for our business. Instead, we list all information about our products on our website to answer all their queries at one online location.
2021: After completing one year in business, we received numerous orders for FLYght One in March 2021, helping us get closer to shipping our one-hundredth trap. However, the second wave of the COVID-19 pandemic during April and May 2021 affected our product sales, letting us resume normal business only by June 2021.
With help from Pestroniks, we introduced a short video, Introduction to FLYght Insect Light Traps (ILTs), in July 2021 to inform viewers about the FLYght trap in a minute and a half. We followed our first product video with another, Lead with LEDs, that showed Pestroniks' Carl Baptista summarize the reasons why Pest Control Operators (PCOs) stood to gain by switching to FLYght UV LED ILTs.
Though this year has been slower for our business than the last year, sales have picked up in the previous quarter, helping us make our fiftieth trap shipment during the 2021-22 financial year. In addition, we launched our third product, the AedesX Smart Gravitrap, in December 2021 to pioneer the sale of yet another innovative pest management product in the Indian market.
2022: We signed the distribution agreement with RodeXit North America (RNA) ApS to become their exclusive marketing partner in India. We received the first consignment of RodeXit All-In-One seal in March 2022 and delivered the first box of 25 m. RodeXit to an Indian customer in July 2022. Our distributor PECOPP Pest Control Services Pvt. Ltd. exhibited FLYght One, FLYght Duo, RodeXit All-In-One and Aedes-X Smart Gravitrap at an event in India for the first time at the Clean India Show from July 13 to 15, 2022 at Greater NOIDA.   We shipped our 200th FLYght trap to Indian customers, reached 1000 followers on LinkedIn and registered with the Government of India's Start-up India program in November 2022.
We rely on Pestroniks Innovations Pte. Ltd. and RodeXit North America (RNA) ApS for superior products that uniquely deliver pest management solutions.  We also thank our numerous distributors for their support in marketing our products to customers across India.  In 2023, we shall introduce improved and more affordable version of our FLYght trap range.  We shall launch product videos to make it easy for our customers to understand the principles, use and maintenance of our products.
November 9, 2022

Registered for the Government of India's Startup India program

November 3, 2022

Reached 1000 followers on LinkedIn

November 2, 2022

Shipped the 200th FLYght trap in India

July 8, 2022

First customer of RodeXit receives their 25 m. roll

April 21, 2022

Online RodeXit launch in presence of Bjorn von Ryberg and Raja Mahendran

March 25, 2022

We received the first RodeXit consignment from Denmark

December 8, 2021

We sign the distribution agreement with RodeXit North America ApS

December 7, 2021

We launched the AedesX Smart Gravitrap in India

October 6, 2021

We shipped our one-hundredth FLYght trap

September 14, 2021

We launched our 1st e-book, The Ultimate Guide to Choosing & using UV LED ILTs

August 13, 2021

We uploaded Carl Baptista's Lead with LEDs video on YouTube

July 17, 2021

We launched Introduction to FLYght ILTs video on YouTube

May 11, 2021

We launched the FLYght Duo in India

October 26, 2020

We shipped our 25th FLYght One trap

October 13, 2020

We launched India's first e-commerce website for Insect Light Traps

September 14, 2020

We shipped the first FLYght One to Sad Vaidya Sala Pvt. Ltd.

July 2, 2020

Carl Baptista launched FLYght One in India

April 1, 2020

Pepperdrops designed our logo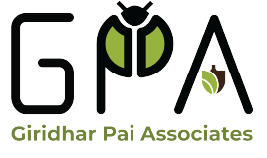 GPA:  As GPA LLP's Managing Partner, he is a veteran of the Indian pest management industry and has headed the company since its inception in 2020.  During 2020 and 2021, he has successfully launched Pestroniks' FLYght One, FLYght Duo, and AedesX Smart Gravitrap in India.  In 2022, he led the company's profitable growth and foray into content writing services gaining the first customer for it in November 2022.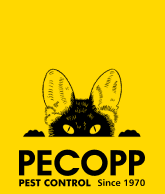 PECOPP: In 2020, he joined the company first a mentor and later as a director at PECOPP Pest Control Services Private Limited (PECOPP), helping it systematize its business processes and achieve rapid and profitable growth.  He has enabled PECOPP to digitize its business processes, improve its website and chart fast expansion plans in the third decade of the twenty-first century.  He headed and managed the company's the Plant Doctor business and e-commerce website till 2022.
Pestinct: In 2007, he started and led for twelve years the Pestinct business vertical of India's leading agri-commodity warehousing company, National Bulk Handling Corporation Private Limited (NBHC), growing it to India's third-largest PCO.  He was instrumental in Pestinct becoming the leading private sector fumigator to conduct the highest commodity fumigation in India.  In addition, he pioneered large-scale fumigation and mechanization of stack prophylactic treatment using motorized pressure pumps that easily reached grain stacks at warehouses.

PCI: In his second assignment, he headed the quality and services business at India's largest pest management company, Pest Control India Private Limited (PCI).  From 2000 to 2007, he also managed key accounts and the field extension services of its agricultural products.  In addition, he was a key member of the company's services standardization team and initiated the company's rapid revenue expansion through a greater focus on the residential business segment.
AVT McCormick: He started his career in 1995 as a Food Safety Manager at India's leading spice exporter, AVT McCormick Ingredients Limited (AVT McCormick).  At AVT McCormick, he led the company to ISO 9001 certification for over five years.  Furthermore, he managed their audits for McCormick Global Sourcing Vendor Certification and AIB Consolidated Standards of Food Safety.  In addition, he set up India's most extensive stored-product-insect pheromone trap monitoring program at AVT McCormick, which continues till today.