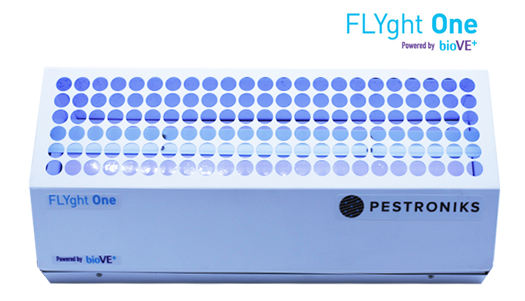 We shipped the 1st FLYght Trap to Sad Vaidya Sala Private Limited on September 14, 2021
We shipped the 100th FLYght trap to Symega Food Ingredients Limited on October 6, 2021.
Today, on November 2, 2022, we shipped our 200th FLYght Trap to AB Mauri India Private Limited.
FLYght UV LED Insect Light Trap (ILT) is India's first Make-In-India product of its kind we manufacture at Mysuru.
Starting 2019, when we developed the product, we have been progressing in our FLYght sales to replace ILTs in India from fluorescent tube ones to UV LED ones.
Such a switch from UV fluorescent to UV LED is happening globally, and we are proud to mention that India is one of the first countries to have locally-made UV LED ILTs.
The greatest benefits of UV LED ILTs are that ones like FLYght consume only 20% of the electricity of the fluorescent tube (conventional) traps.
Further, FLYght UV LEDs last 50,000 hours and do not need a replacement for five years.
Most fluorescent tubes last about ten months, after which they do not emit UV, which attracts filth flies to such traps.
The discarded tubes contribute to solid waste with heavy metals during each fluorescent tube replacement.
Hundreds of Indian customers have switched from conventional ILTs to FLYght UV LED ILTs.
We started by introducing steel FLYght traps and followed it up with aluminum-bodied ones, which are light yet sturdy.
FLYght traps have a bio-Visual Enhancer (VE+) coated board that enhances the UV intensity and wavelengths of the eight UV LEDs emissions.
FLYght traps attract and trap as many filth flies as larger conventional flycatchers. In addition, as FLYght traps rely on universal glue boards, our customers are free to source their replacement glueboards from any source, though we prefer they order from us.
In humanity's journey towards Net Zero, FLYght and products like it will play a key role in substantially reducing electricity consumption during fly monitoring with flycatchers.
We thank all our customers for their FLYght trap purchases. We also thank our distributors for supporting our sales and Pestroniks for efficient order handling and dispatches.