Let RodeXit rodent-proofing strip stop their entry into your premises.
Rodents are among the most destructive pests on the earth that damage and destroy enormous property each year, gaining entry through the smallest openings in buildings.
While trapping and poison-baiting rodents curb them, temporarily limiting their numbers, effective rodent management requires sanitation and rodent-proofing. Experts believe that rodent management is twenty percent trapping and baiting and eighty percent cleaning and prevention.
The most important aspect of rodent management is sanitation or effective cleaning. When you regularly clean your premises to remove food and water sources, you deny nutrition to rodents entering or already in there. In addition, de-cluttering and organized storage prevent rodent harbourage that could lead to their nesting and breeding.
Another effective step in rodent management is proofing to deny entry into a property. If mice or rats cannot enter your property, they can't cause any further damage.
Smart property owners have relied on rodent proofing as their principal step in tackling rodents. Using effective materials, they seal the rodent entry points into their buildings and enjoy the benefits of reduced rodent entry and activity inside their structures.
We are happy to introduce Indian customers to Denmark's RodeXit All-In-One Seal, an effective rodent proofing strip of Santoprene and steel wires. RodeXit has successfully passed rat-attack tests and deters mice, rats, and bandicoots from entering a structure that property owners have sealed. RodeXit finds ready acceptance among food safety and quality auditors as a rodent preventive step leading to high audit ratings and scores.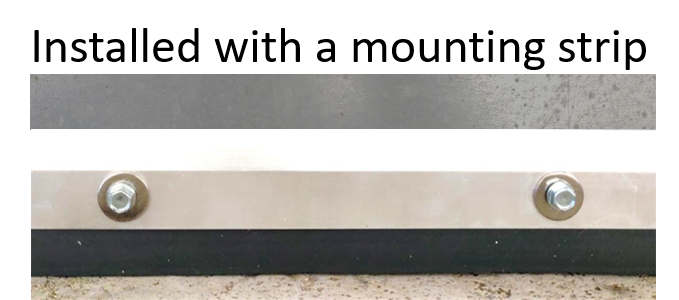 RodeXit is a 6.2 cm. wide strip available in any length, and we can install it for you in under thirty minutes in most cases. After installing RodeXit, you will be able to prevent rodents from entering your premises for the next decade (under favorable conditions) as it is long-lasting and weather-proof.
Our distributors look forward to rodent-proofing your premises with RodeXit.
#RodentManagement #RodentProofing #RodenProofingRevolution #KeepRodentsOut #RodeXitIinRodentsOut